In this post I share a few photos of my Bayou Country world. All photos taken before Hurricanes Katrina, Rita, Gustav and Ike (yes they all hit where I live). This beautiful place is just not the same and never will be again.
The disappearing marshes and the devastating effect of the oil spill means drastic changes for many. It meant serious changes for me.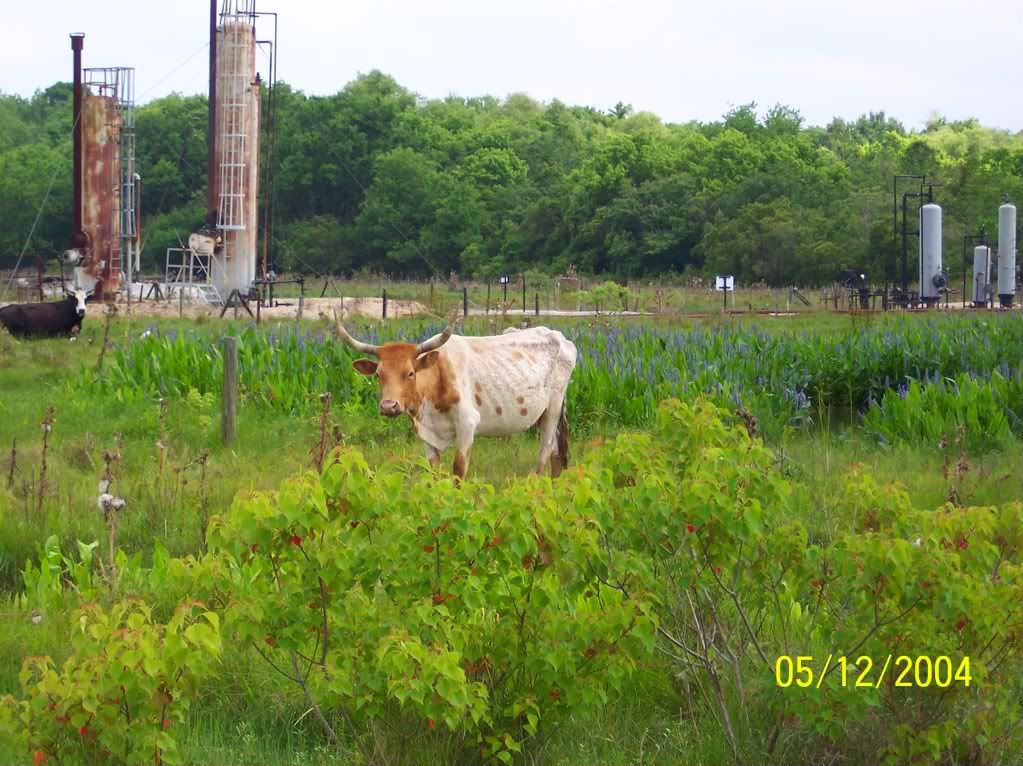 Lone Horns Grazing in the Oil and Gas Fields
Lazy Days on the Bayou.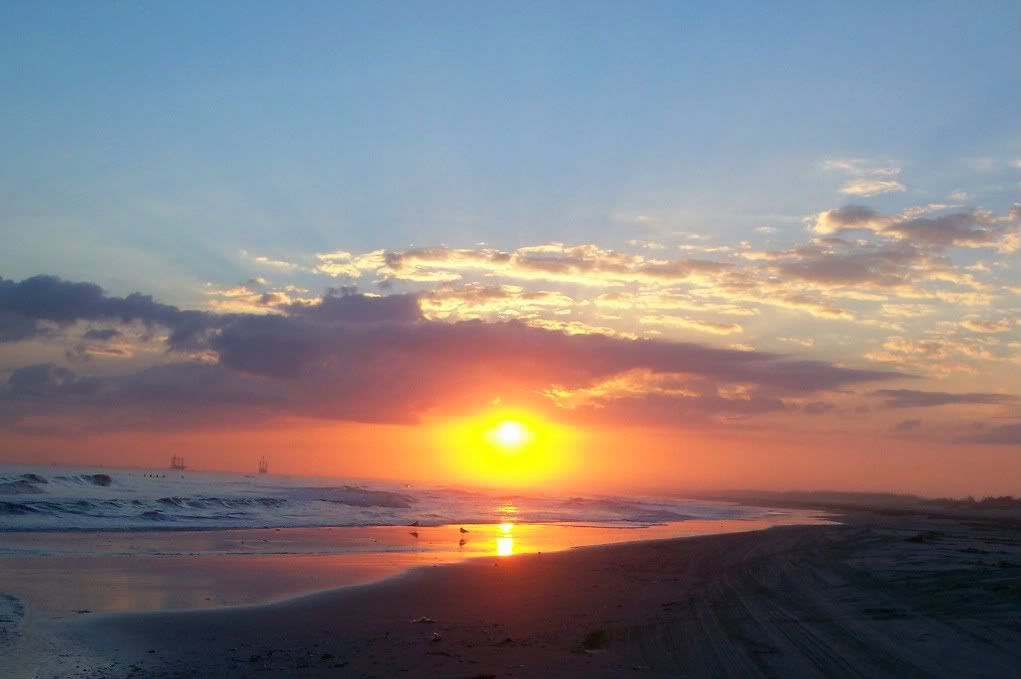 Sunset at Port Fourchon Beach before Rita destroyed it and Ike finished the job.
Back then you could drive on the beach, park next to the water and camp under the stars. I miss those days.